Introduction of OSAKA 70
Our scouts group, OSAKA 70, is introduced. If you have a chance, please visit and join our activities.


Components
We, OSAKA70, have four sections as below.
Beaver Scouts
Age: 6-8 (2 years)
Cub Scouts
Age: 8-11 (3 years)
Boy Scouts
Age: 11-15 (4 years)
Venture Scouts
Age: 14-19 (5 years)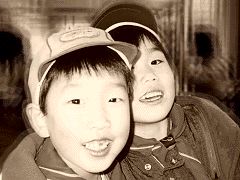 Symbol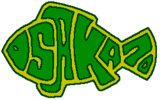 This fish-shaped mark is symbol of OSAKA70. We act on Christianity. We hold a Scouts meeting in Protestant church every Sunday afternoon.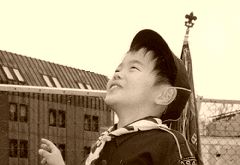 Neckerchief


This is our neckerchief. Green and Yellow are colors of our gourp.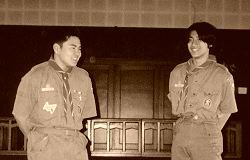 History
OSAKA70 was established in 1960.
Each sections were started as below.

1960 Cub Scouts PACK
1962 Boy Scouts TROOP
1972 Senior Scouts UNIT
1990 Beaver Scouts COLONY